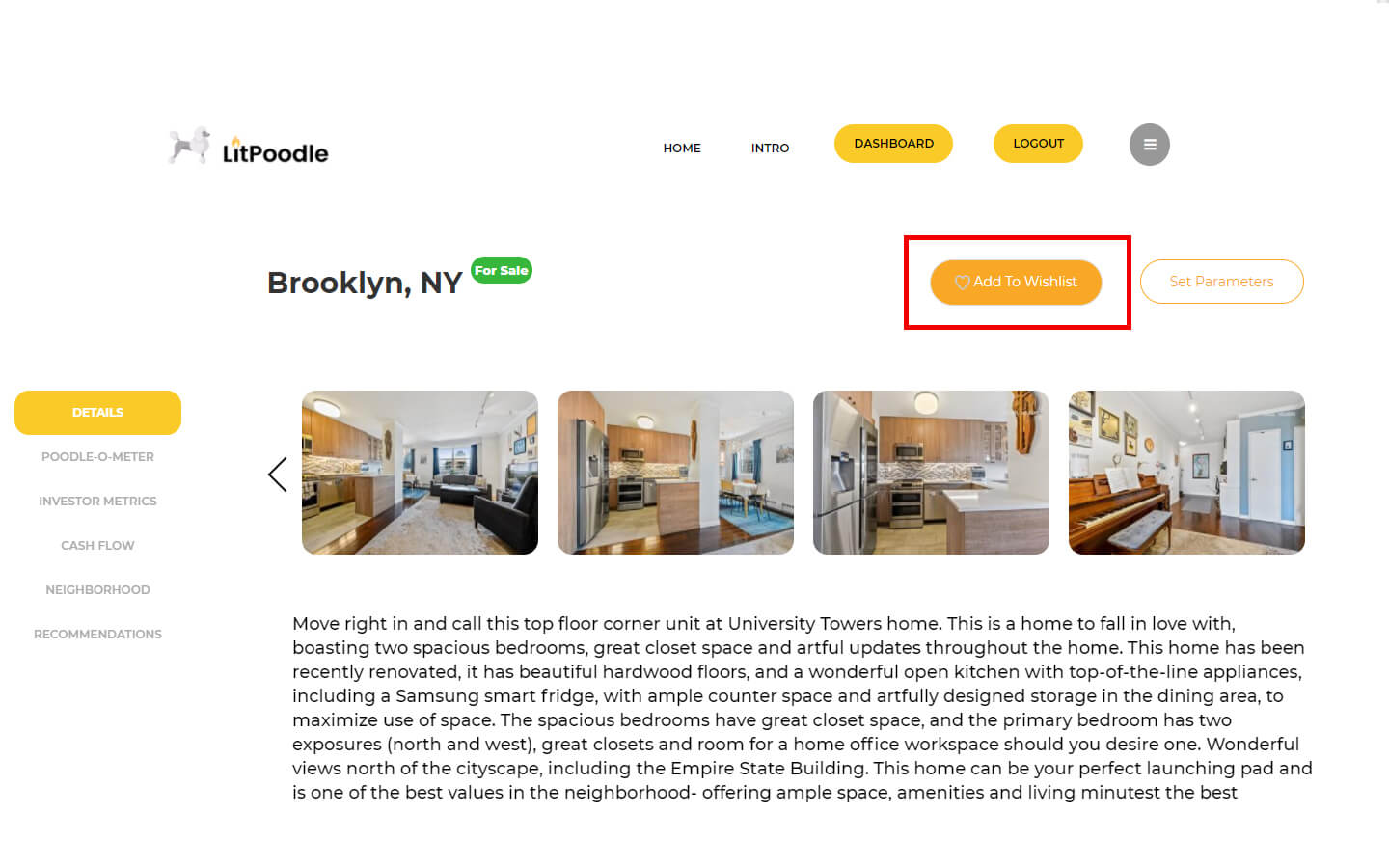 Step 1 WishList: Click on 'Add to Wishlist' to shortlist any property you like.
Step 2 You can find the list of all shortlisted properties by visiting your 'Dashboard'.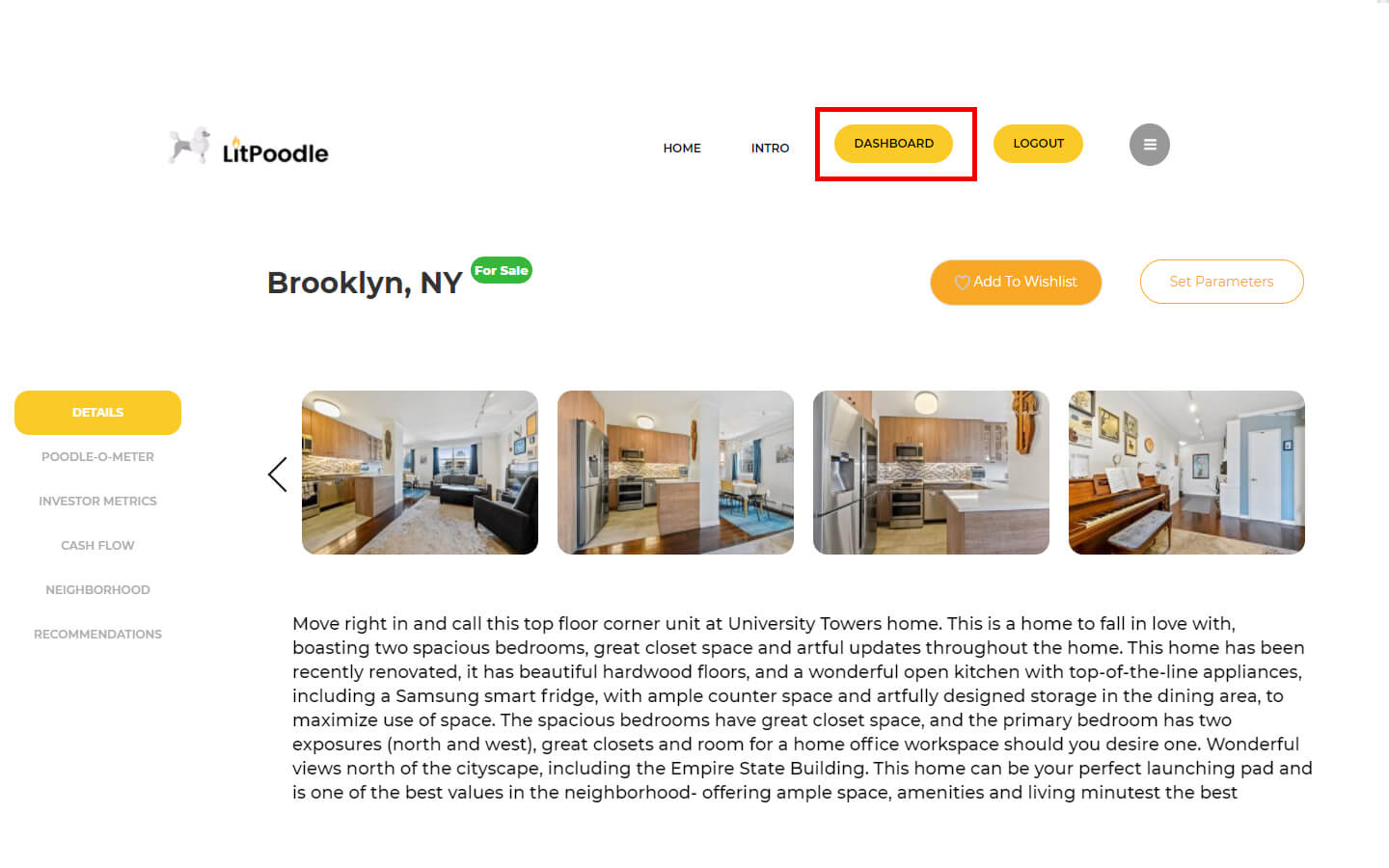 Step 1 Request a Realtor: Once you are ready, click on 'Request a Realtor' to select and to be matched with a local realtor.
Step 2 Realtor Recommendations: The Realtor might send some properties for your perusal. You can find them here in this box.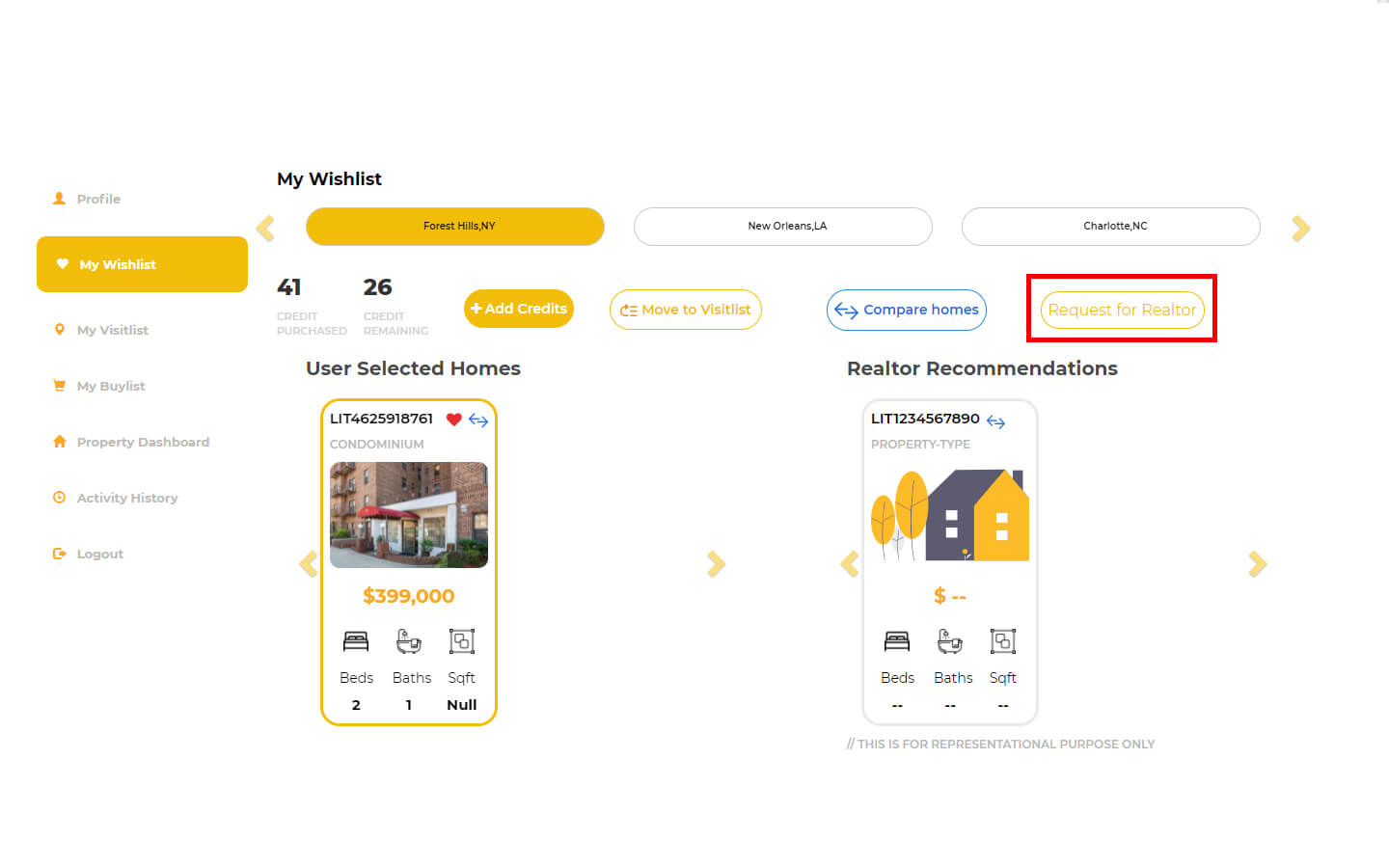 Step 1 Visit Feedback: You can request your realtor to visit the property and provide Feedback. Use this section to keep track of the feedback for every property.
Step 2 Make a Bid: If you like a property, click on 'Make a Bid' to proceed to the next step.
Buying Tracker:
Note to Raj: Please use images where all the icons, subheadings are visible. And details must be entered for atleast one home.
My Wishlist
User Selected Homes
Realtor Recommendations