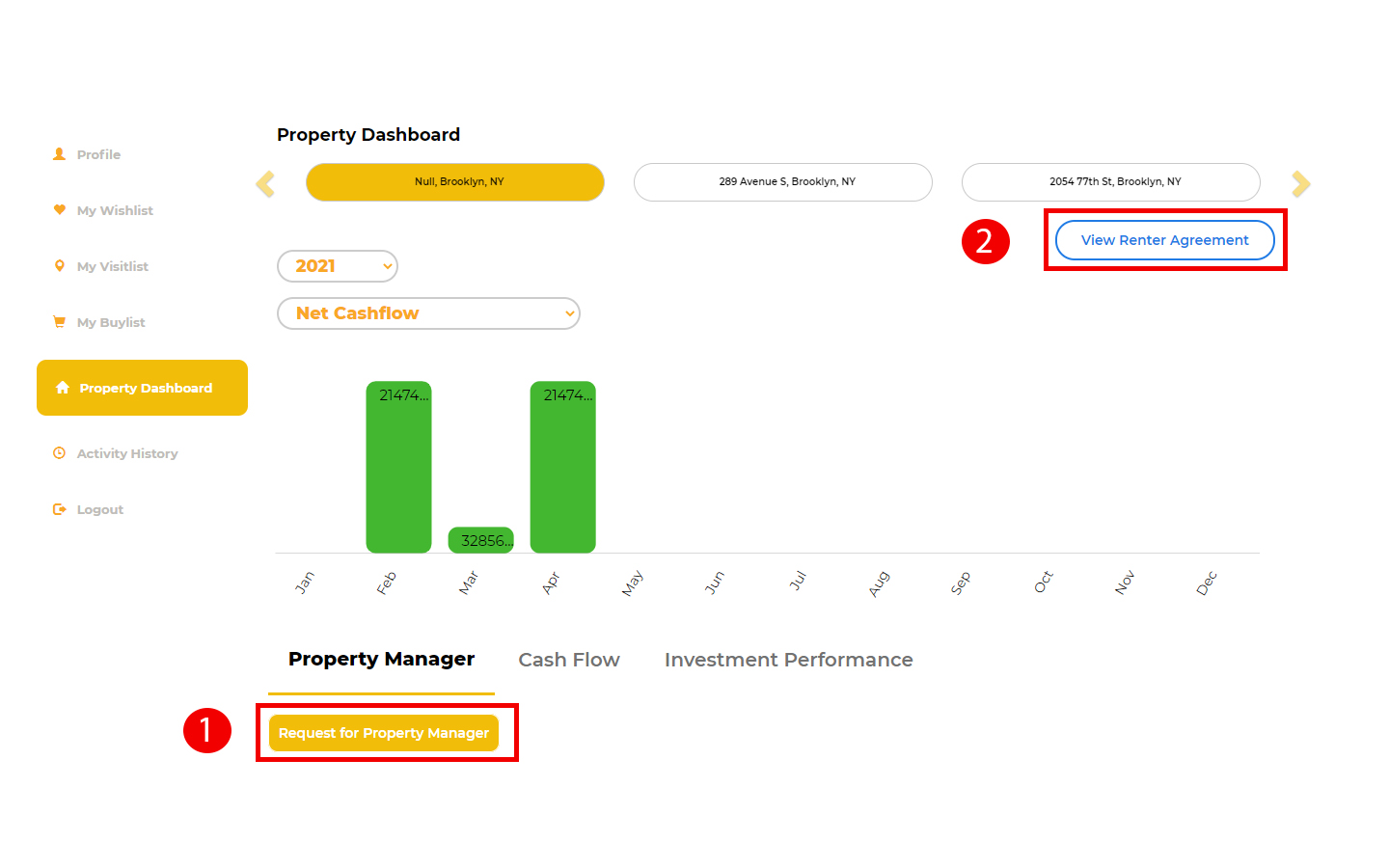 Step 1 Click here' to see the list of Property Managers in your property's locality.
If you choose to self manage, use our dashboard to keep track !!
*user our 'Property Dashboard' section
Step 2Click here to upload and view Renter Agreements.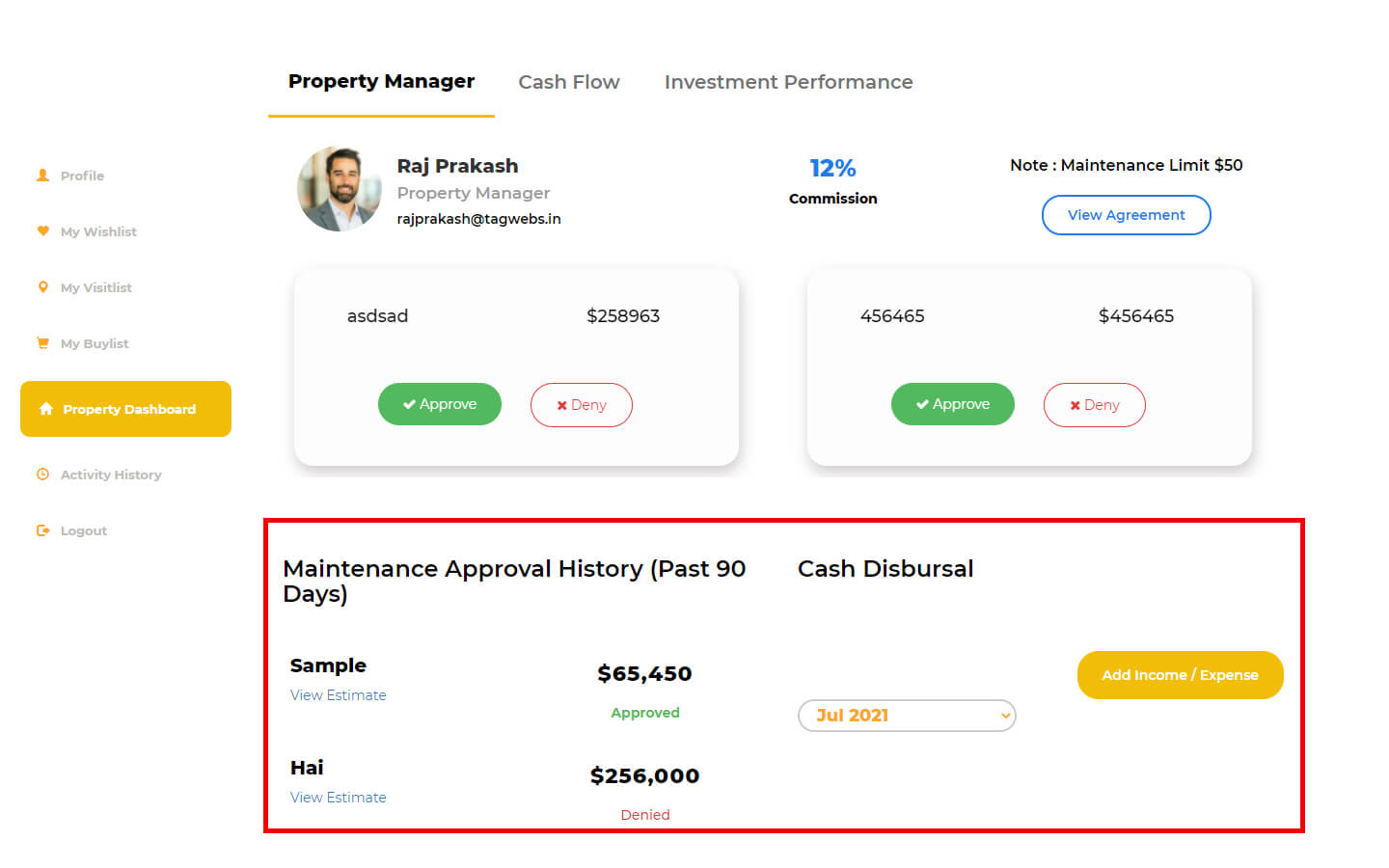 If you have requested a Property Manager, you can use this section to approve or deny repairs.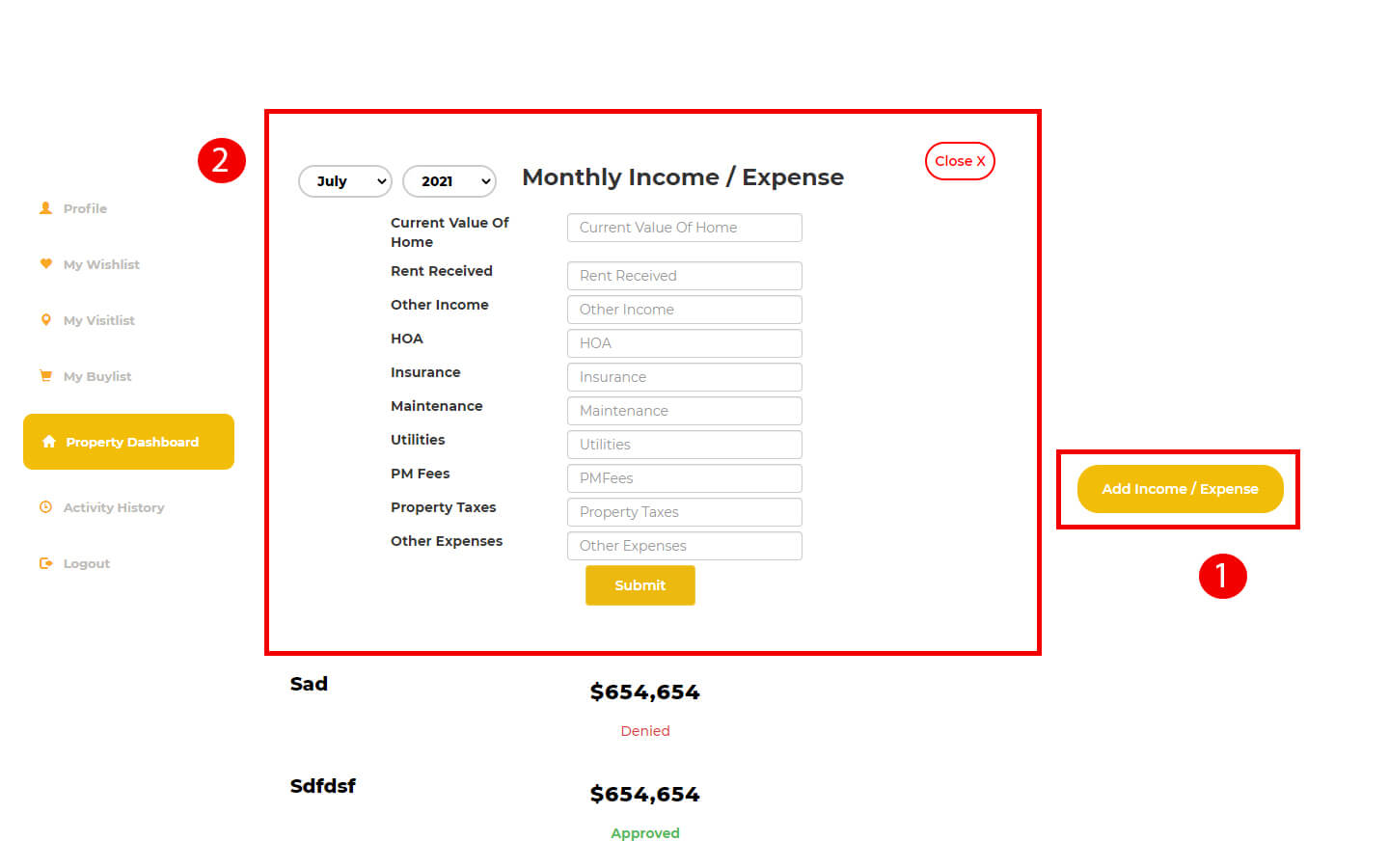 Step 1 Click 'Add Income/Expenses' under either of 'Cash Flow' or 'Property Manager' tabs.
Step 2 Choose Month and Year at the top of this box and enter the corresponding month's income & expenses.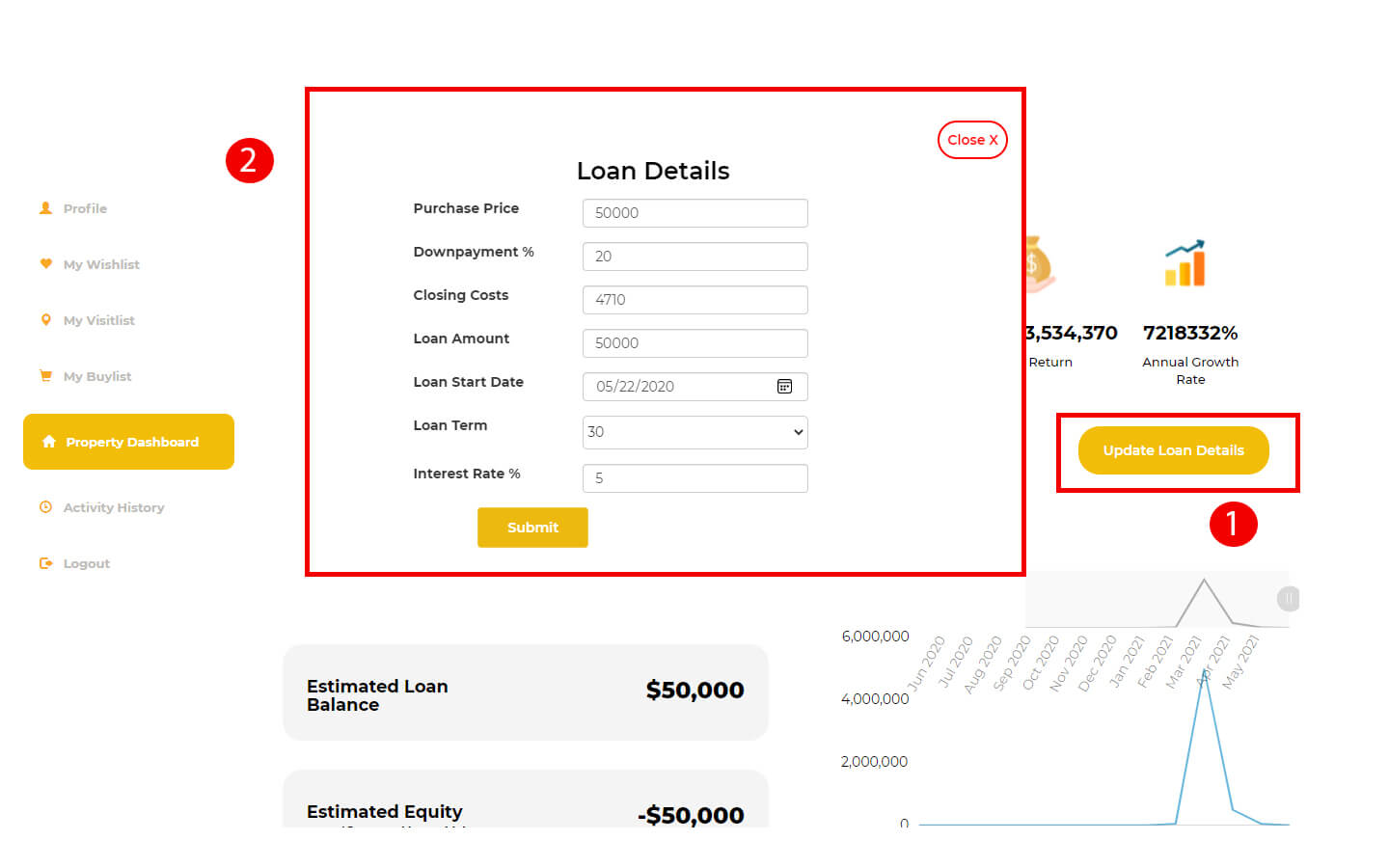 Step 1 Under 'Investment Performance' tab, you can see your property's financial performance.
Step 2 Click on 'Update Loan Details' to enter and to let the system automatically calculate monthly mortgage payments and other metrics.