Move right in and call this top floor corner unit at University Towers home. This is a home to fall in love with, boasting two spacious bedrooms, great closet space and artful updates throughout the home. This home has been recently renovated, it has beautiful hardwood floors, and a wonderful open kitchen with top-of-the-line appliances, including a Samsung smart fridge, with ample counter space and artfully designed storage in the dining area, to maximize use of space. The spacious bedrooms have great closet space, and the primary bedroom has two exposures (north and west), great closets and room for a home office workspace should you desire one. Wonderful views north of the cityscape, including the Empire State Building. This home can be your perfect launching pad and is one of the best values in the neighborhood- offering ample space, amenities and living minutest the best Brooklyn has to offer. University Towers is a 3-building complex located at the nexus of downtown Brooklyn & Fort Greene. The complex is spread out over several acres with amenities including 24-hour security, laundry room, bike and regular storage (at additional cost, currently wait listed), a fabulous BBQ area, playground, fitness center, two live in supers and an onsite management office. Parking is available for rent or purchase (wait list). Complex has recently updated elevators, common areas- fitness center, laundry rooms, and roof repairs- financially sound, the complex has been able to address improvements and enhancements without assessing shareholders. Feeling like a change from the lush grounds of the complex, head to Fort Greene Park just a block away. Also, a block away is Trader Joe's, Target, the Dekalb Market Hall and the Alamo Theatre, and a few more blocks away is the famous Fulton Mall, with a plethora of shops, a veritable shoppers paradise. You can also get to Whole Foods or Wegmans nearby and so many specialty stores, almost too many to list. Many great dining options in the neighborhood, from world famous Junior's and Forno Rosso to Cafe Paulette and so many more, never more than a few blocks away from a great culinary experience. Nearly a dozen train lines bring you endless convenience, whether it's the B/Q/R across the street which brings you with just one quick stop into Manhattan, or the 2/3/4/5/A/C a few blocks away and the LIRR at Atlantic Terminal. Getting out of the city is also a breeze with the Manhattan and Brooklyn Bridges AND the BQE minutes away for your quick escape Everything you need is at your doorstep. Showings by appointment only.
Neighbourhood
Northwestern Brooklyn
HOA Frequency
HOA Frequency: Month
Property History Details
| Event Name | Price | Date |
| --- | --- | --- |
| Listed | $ 895000 | 03-07-2021 |
| Listed | $ 895000 | 02-07-2021 |
| Sold | $ 508000 | 30-09-2009 |
Can this home make you a

millionaire??
(who wouldn't want to be a millionaire, duh???)
Your investment of $205K* would be worth $966K* in
30 years. And if you reinvest the net cash flow procceds, it could be worth $1991K*
Compare this home to other investment opportunities.... See below, your investment today could be worth....
Annualized Growth rates used for the purpose of comparison: US Bonds (with interest reinvested): 5%; S&P 500 (with dividend reinvested): 9.42%; Home (with cash flow reinvested): 5.3%.
Home Ranking
Cash Flow

Region Growth

Neighborhood

Total Score
This home is better than 53% of homes on the market in the USA
Litpoodle Verdict
This home is lit poodle-worthy
2450

* 12

Monthly Estimated Rent for this home
895000
Purchase Price of home
3.3%
Gross Annual Rental Yield
205850
Your investment (estimated)
179000
Downpayment (assuming 20%)
26850
Closing & Leasing Costs
Annual Net Cash Flow before taxes (i.e. how much cash you can expect to see in your account) will be
$-35596
1st Year
$-34723
10th Year
$-32965
30th Year
So your Cash on Cash Return i.e. how much net cash before taxes you will make on your investment amount (similar to dividend rate) will be
Compare the 1st year's rate to S&P 500 dividend rate!!!
And here are some more financial metrics
1 %
Cap rate(Ratio of net operating income to market value of invesment)
5.3 % *
Growth rate(or the Return on Investment - ROI over a 30 year period)
5.3 % *
Annualized growth rate when net cash flow is also reinvested in a similar investment
Estimated Monthly Rent & Expenses
(1st Year)
| | | |
| --- | --- | --- |
| Principal portion of Mortgage | $ 1020 | 18.8% |
| Interest portion of Mortgage | $ 2536 | 46.8% |
| Insurance | $ 336 | 6.2% |
| Maintenance Expenses | $ 373 | 6.9% |
| Property Taxes | $ 820 | 15.1% |
| Property Management Fees | $ 184 | 3.4% |
| Rent loss due to Vacancy | $ 147 | 2.7% |
| Total | $ 5416 | |
If you reinvest net cash flow proceeds into similar investments (AGR: 5.3%) your investment net worth will become $1991151 !!! (AGR: 5.3%)
Note:
1. If you decide to cash out after 10 years, AGR will be ~ 1.1 % & with reinvested net cash flows, AGR ~ 1.1 %
2. Default annual home price appreciation is assumed to be 2.8%. You can change this under Set Parameters. You can increase your AGR even more by investing in an area with higher expected appreciation!
Neighborhood
Median Household Income
$ 65712
School
Housing Market
Measure of housing supply
This Region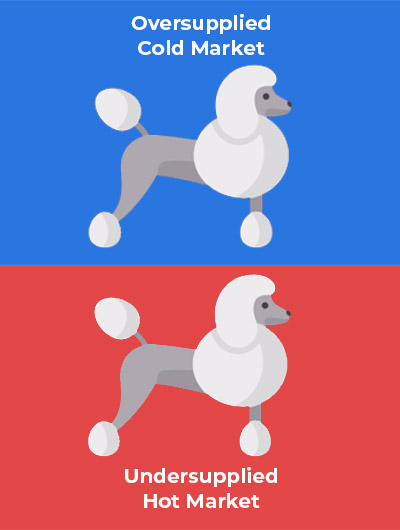 Median Home Price History
Recommended Properties from Other Regions
Here are some Recommended Properties from our Top Region Picks for Real Estate Investing.
You could split your investment and buy multiple smaller
homes instead of buying one big home.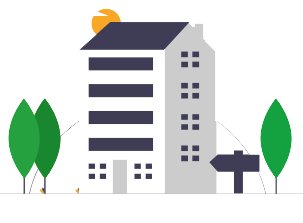 The reason is, most often the smaller homes have
higher returns than bigger properties. Also you get to
diversify your portfolio and reduce risk.
If none of the above ideas work for achieving desired net worth, you cannot go wrong with this idea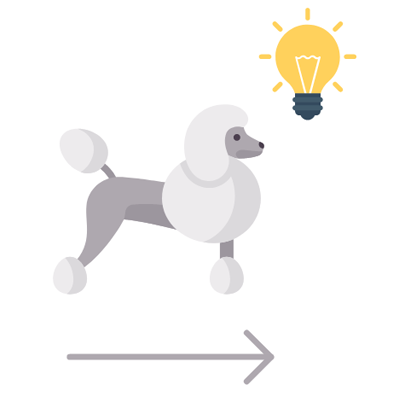 Increase your investment amount !!!